Our mission is to make Tuscola County a better place to live by maintaining a permanent philanthropic endowment base which will assist and fund a variety of efforts, turning needs and dreams into realities.
For good. For ever. Making a difference since 1997.
Due to the current safety precautions necessitated by the COVID -19/Coronavirus pandemic the Tuscola County Community Foundation offices are closed to the public.  Currently, staff will continue to be available to take phone calls during normal business hours at 989.673.8223.  We will post updates on any changes as we all go forward.  We encourage everyone to follow advisory information provided by the CDC and other government agencies.  Please stay safe and healthy!
TCCF Is Hiring
The Tuscola County Community Foundation is looking for an Assistant to the Executive Director.  The position is part-time (18-20 hours a week) with flexible week day hours. The position reports to the Executive Director and operates under the policies and procedures established by the TCCF's Bylaws, National Standards, TCCF Board Resolutions and Fund Agreements.
Applications accepted through 10/24/2020.
Senior Project Fresh 2020
Join us to receive $20 in FREE coupons for fresh fruits and vegetables at approved local farmers markets!
Senior Project FRESH/Market FRESH provides coupons to eligible older adults to get Michigan-grown fruit, vegetables, herbs, spices and honey from farmers markets and roadside stands.
Registration for one telephone class is required to receive coupons.
Call your local representative (at left) for more details.
Please share with other qualifying adults so they can also receive a $20 coupon book!
Coupons are distributed on a first come first serve basis.
COVID-19 Community Support Line
Starting Monday, April 13, 2020 Tuscola Behavioral Health Systems (TBHS) has set up a COVID-19 support line through our main phone number 989.673.6191. This phone line is available Monday through Friday, 8:30 am – 4:30 pm for individuals not currently receiving Community Mental Health (CMH) services. 
New Emergency Needs Fund Announced
Recently two generous donors stepped forward to jump-start this new fund to help meet emergency needs in our Tuscola County communities. We are most grateful to be a partner in helping to distribute these funds to meet emerging needs.
2020 CENSUS
EVERY MICHIGANDER COUNTS
BE COUNTED!!!
Does the census really matter? Probably more than you realize. Census numbers determine how much money the federal government gives Michigan and its communities for critical services from food assistance to health care programs, schools, fire departments and roads. Invitations to respond to the census will be arriving in mailboxes soon and responding to the census is easier than ever in 2020. You can respond online, by phone or by mail. To learn more information visit: www.michigan.gov/census2020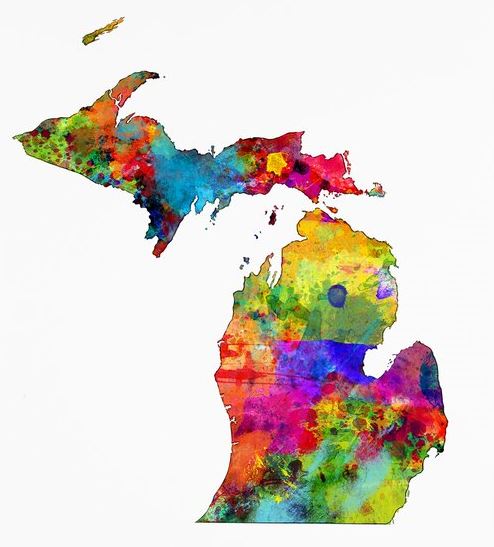 The Tuscola County Community Foundation (TCCF) is offering grants to fund projects within Tuscola County. $101,500.00 will be available to apply for during this upcoming fall grant cycle for eligible Tuscola County organizations. Applications are available...
read more